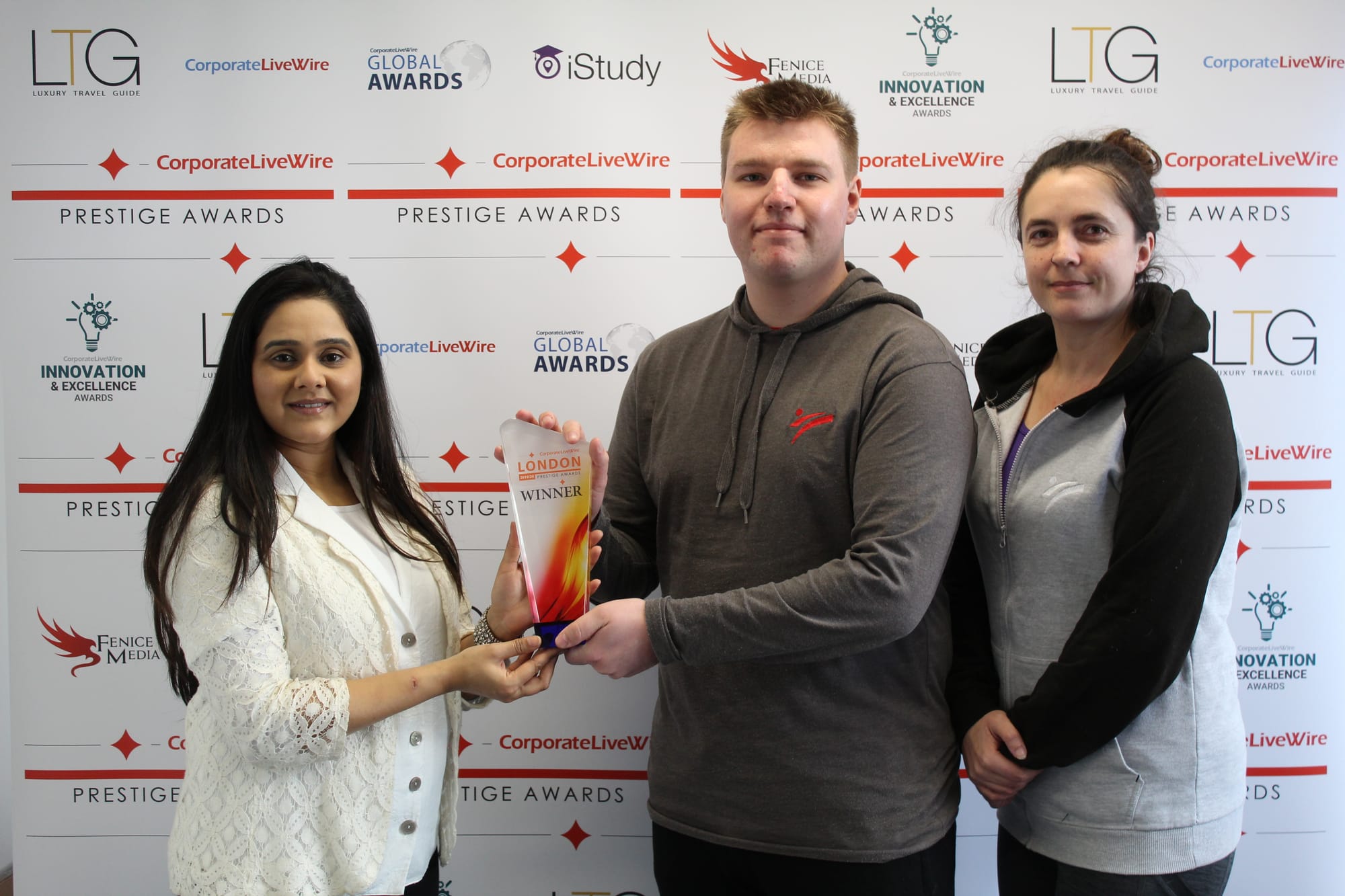 Bromley, London 16/12/2019 – The Corporate Livewire London Prestige Awards Guide 2019/20 is now out.
The London Prestige Awards celebrates small and medium-sized enterprises consisting of localised businesses and sole traders that have thrived in their highly competitive community and have proven their success.
Kung Fu Bromley was nominated by its members for the category of Children's Martial Arts School of the Year with a portfolio of written and video testimonials. We are proud to announce we were the winners of this category for 2019/2020.
Head Instructor, Henry Taylor, commented: "This award would not be ours without the around the clock effort and work by all the members of our team, Sally Sedgwick, Cristian Zapartan and children's assistant Isobel Buchanan. I would like to thank all the wonderful parents of our club who wrote and recorded testimonials for the work that we do. We are dedicated to constantly evolving what we teach in our children's classes and offer the best product we can.
In modern day London is essential we help children grow into young adults full of confidence in themselves and with the skills to defend themselves in and out of school. With the introduction of the Motor Skills Learning curriculum, integrating safe anti-bullying strategies and stranger awareness, we dedicate our classes to sending children to school with 'a head start in life'".
Over the past year 5,477 nominations were received by the awards team at Corporate Livewire by industry experts, readers and satisfied customers. Winners were chosen on their marketing and branding, business growth methods, customer experience, and approach to new ideas.
Awards Director, Rupert Hemingway, commented: "All winners in the London Prestige guide have shown an exemplary commitment towards their business, overcoming local and global challenges to succeed in our awards. We wish them a huge congratulations and look forward to celebrating their win throughout 2020".
Comments in the publication included: "The judges are impressed with Kung Fu Bromley's approach to teaching, which emphasises non-violence, pays close attention to each student's abilities and encourages progress and personal growth for all. Kung Fu Bromley has an exceptional ability to improve a child's confidence, concentration and physical fitness through their teaching."
For more information on the awards or to vote in Corporate Livewire's upcoming award programs please visit http://www.corporatelivewire.com/awards.html.